Plan Pegau: Iconic Rhône Red
Our Best Value Rhône Red Wine
Plan Pegau – an iconic Rhône red wine – is a quintessential blend that delivers best value Rhône red wine from one of the world's greatest winemakers. It offers a true snapshot of the style of Domaine du Pegau's Châteauneuf-du-Pape at a price that defies logic.
Winemaker Laurence Feraud is one of the most interesting (and fun) winemakers we have come across. Not to mention incredibly talented.
Domaine du Pegau makes classic wines and our followers are aware of just how delicious they are. Each and every time this wine is released, it's instantly snapped up by our savvy members. Just take a look at the raging reviews from our members below. Quick reflexes highly recommended.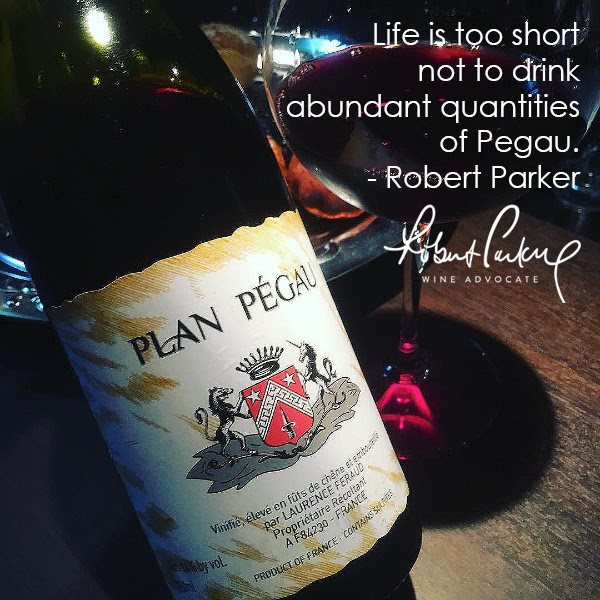 WineOnline.ca Buyers Rate Plan Pegau – An Iconic Rhône Red Wine
Gordon D. – Verified Buyer – 09/29/20
"Pegau Priced Right. After visiting Pegau's shop in Chateauneuf du Pape and tasting several of their top notch wines, the "Plan" represents a great way to enjoy the best value of their lineup. Great nose, solid structure and delicious blackcurrent, cassis and cedar notes. Excellent value."
Vineet B. – Verified Buyer – 09/25/20
"Absolutely fantastic for the money would highly recommend it"
Brian. – Verified Buyer – 08/11/20
"This is one of the finest reds from the Cotes du Rhône region i have ever had. A terrific buy at this price, and worth having a box or two in the cellar. Try pairing It with a grilled steak and Caesar salad."
Mary M. – Verified Buyer – 01/02/18
This is an incredible value, but is a very good wine independent of price. To us, it does not resemble a Chateauneuf du Pape, but is an excellent Rhone Wine. It is good now, but may improve further.
George R. – Verified Buyer – 12/19/18
Always a very pleasing winner, regardless of the food pairing. A staple that never lets you down.
Gary L. – Verified Buyer – 03/14/18
Pegau is a star. A very good representative of the region. If Pegau is a little out of reach for every day drinking this second from a great winemaker is perfect. You never get tired of this wine. Wonderful winter wine
Ronald – Verified Buyer – 06/03/16
Excellent wine from the South Rhone. This wine is an exceptional bargain and should be in everyone wine cellar! It tastes like a Chateauneuf at a fraction of the price. Very lush and velvety to complement any meat dish or just for sipping casually with friends. Highly recommended!
Robert Parker Reviews Plan Pegau
"As I have written many times in the past, Domaine du Pegau is well-known as one of the reference points for traditionally styled wines. One only has to spend a half hour or so talking with father Paul Feraud, or his ambitious and brilliant daughter, Laurence, to understand that they will not make any compromises, nor change their winemaking styles to suit the whims of the fickle consumer." – Robert Parker, Oct 2012
"These are some of my favorite wines in the world, and also some of my favorite visits, largely because of the charismatic Feraud family, from the daughter Laurence to the father Paul…" – Robert Parker, The Wine Advocate
We agree wholeheartedly with Robert Parker. Plan Pegau is one of our all-time favourites and has earned legendary status here at WineOnline.ca.
WineOnline.ca
Launched in May 2004, WineOnline.ca's goal is to make quality wines more accessible to wine lovers. The quality of our products and services and ultimately our customers' satisfaction at every available opportunity is our primary objective.
We provide the best wines from the world's greatest producers and wine regions at the best value.