Barrua Isola dei Nuraghi – Sassicaia in Sardinia
Barrua Isola dei Nuraghi – A Sardinian Marvel
Barrua Isola dei Nuraghi IGT, 2016 – an extraordinary wine – is a true Sassicaia Sardinian marvel developed by an alliance of two legendary Italian enologists, Sebastiano Rosa and Giacomo Tachis.
Sebastiano Rosa is a leading enologist from the Sardinian winery, Cantina di Santadi, Tenuta San Guido. He collaborated with the late legendary Tuscan consulting enologist Giacomo Tachis known as the "Father of Italian Wine".
Tachis is best known for bringing Cabernet Sauvignon and other Bordeaux grapes to Italy for use in the production of the original Super Tuscans.
Barrua Isola dei Nuraghi IGT, 2016 – Sassicaia's Sardinian Marvel
Founded in 2002, Sebastiano Rosa and Giacomo Tachis named their grand alliance "Agricola Punica". Sebastiano is part of the family estate Tenuta San Guido in Bolgheri producing Sassicaia, one of Italy's most sought after Super Tuscans fetching triple-digit prices.
This masterpiece Sardinian wine defines the region. It also beautifully represents the apex of old-school, elegantly crafted wines that surfaced during Italian wine renaissance during the 1970s and 80s.
What the Critics Say
"This stylish blend of Carignano and 15% Bordeaux varieties has blackcurrant, tomato leaf, sweet spice and cinnamon aromas and a silky texture. Concentrated without being too heavy. Finely integrated tannins. Classy. Drinking Window 2020 – 2030."
93 points – Susan Hulme MW, Decanter Magazine, Jan 2020
5 Grappoli (Top Award) – Bibenda Magazine 2020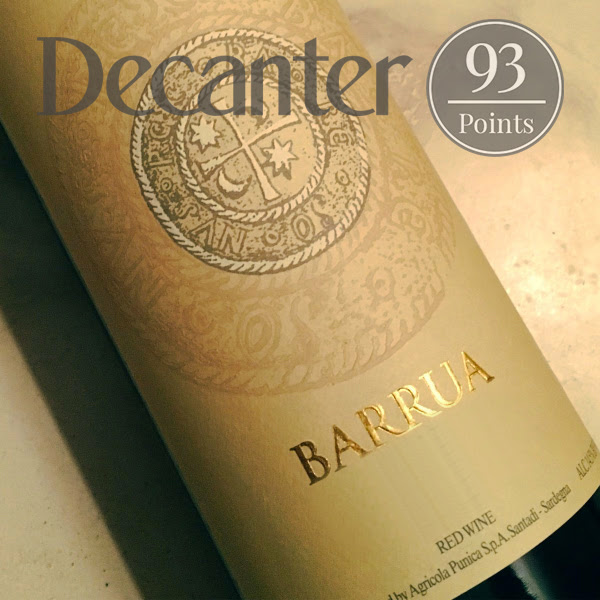 Legendary Sardinia
Extraordinary vintages are a common feature of much of Sardinia's terroir. Sea breezes, steep slopes plus a blend of minerals in the soil combine to produce wonderful fruit. It is because of this exquisite fruit that Barrua Isola dei Nuraghi is such a Sardinian marvel.
Sardinia is somewhat of an island nation within Italy. Subsequently, it has its own viticulture to support it. Southwest Sardinia has a warm calm climate with mild winters and hot dry summers.
The vintage variations are small and proximity to the ocean provides some much needed cool evenings.
This is some of the loveliest Italian wine country – or in the world! Add in With Italian culture and hospitality Sardinia begs a visit. This Sardinian masterpiece might just be the next best thing.
For the Wine Connoisseur
This wine is made exclusively from vines grown on the Barrua Estate. It is an exciting blend of 85% Carignano, 10% Cabernet Sauvignon and 5% Merlot.
This wine has lovely complexity and depth. The aromas are deep and rounded with exotic notes of black cherry, wild strawberry, dried herbs and a hint of refined tobacco.
The palate is pure and concentrated. It contains layers of raspberry and black cherry fruit followed by savoury, liquorice and black pepper characters and an elegant mineral note on the finish. The tannins are fine and enveloping, balanced by an easing, refreshing acidity.
About WineOnline.ca
Since May 2004, WineOnline.ca has been dedicated to making quality wines more accessible to wine lovers. We take delight in the quality of our products and services and in particular, our ability to satisfy our customers at every opportunity.
WineOnline.ca provides its clients with the finest wines from the wine world's most talented producers at the best value.