97 Point Tuscan Red – Under $20
Toscana Rosso da Uve Leggermente Appassite by Duca di Saragnano 2019
Toscana Rosso da Uve Leggermente Appassite is a Super Tuscan 97 point wine with good structure and dark fruit. With even the slightest hint of snow on the ground, we find ourselves drawn to warm winter wines.
This wine derives from a process using lightly dried grapes (similar to Amarone but a bit less dried), giving this wine extra fruit intensity while staying silky smooth.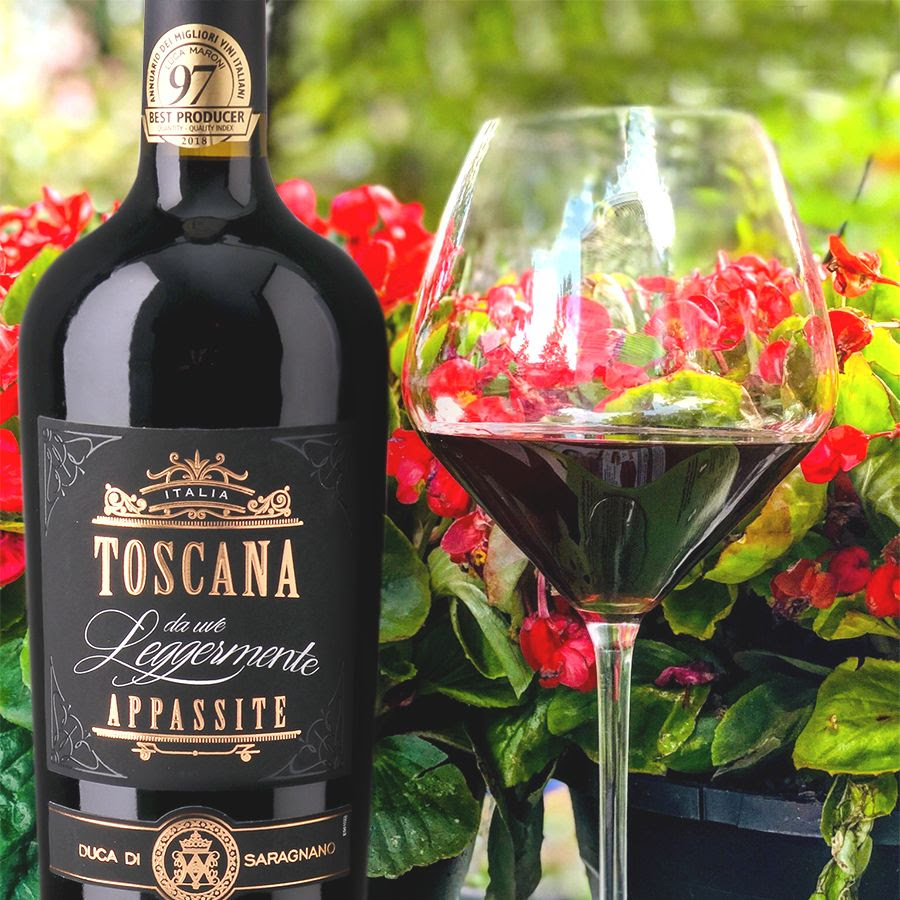 The Vecciano Estate
The Barbanera family (pictured below) has been making wine in the region since the 1930s. In 2008, the company expanded its original Tuscan vineyards to create the Vecciano Estate on the slopes of Monte Cetona. These vineyards cover approximately 9 hectares (22 acres) of land, and are situated within the confines of the Chianti DOCG wine region.
The southwest-facing slopes at the estate are composed mainly of calcareous clay and are planted to a combination of Sangiovese, Cabernet Sauvignon and Merlot.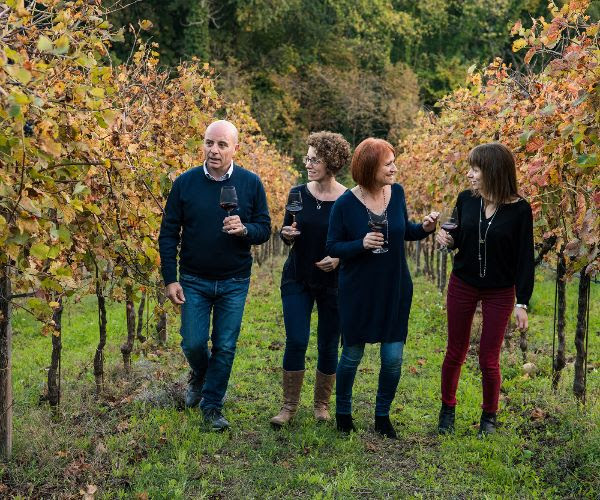 Toscana Rosso da Uve Leggermente Appassite – Wine Characteristics
The deep and intense red colour fades into delicate violet reflections. Strong hints of red fruits, cherry and black cherry, are perfectly linked to the complex texture of sweet spices and vanilla hints. Full-bodied and elegant, it is silky in the mouth and velvety to the taste with its soft and structured tannins. It is a wine that goes well with roasted red meats, game and soft cheeses.
WineOnline.ca
Since 2004, WineOnline.ca has been fulfilling its goal to make quality wines more accessible to wine lovers. Satisfying our customers at every turn with the quality of our products and services is our primary goal.
WineOnline.ca provides its clients with the finest wines from the wine world's most talented producers at the best value.