LEGADO DEL MONCAYO GARNACHA BY ISAAC FERNANDEZ SELECCIÓN 2020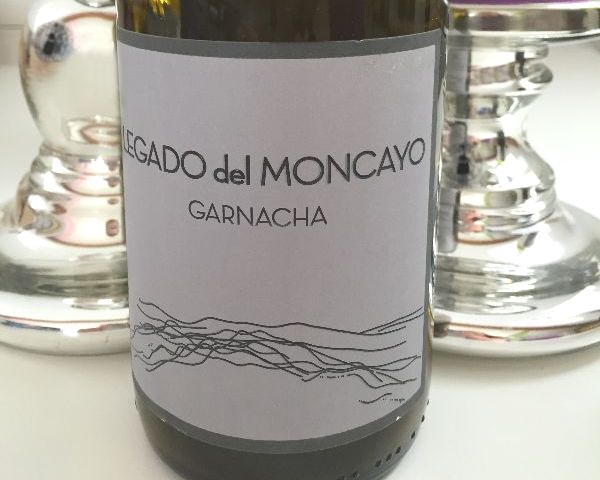 Wines as satisfying as Legado Del Moncayo Garnacha by Isaac Fernandez Selección 2020 are hard to find under $15 a bottle. This wine is just that. This 100% Garnacha is fermented and aged in stainless steel. Unoaked, soft, rich, fruity and easy to drink.
We always have a case of this on hand at home (at least when it's available). It is one of those few wines that consistently hits the spot, without having to think too hard about the price. And the WineOnline faithful agree – with countless member reviews, vintage over vintage.
Garnacha (Grenache) is so versatile, extremely drinkable, never mind delicious. Some of the more famous appellations producing wines primarily from Grenache include Chateauneuf du Pape, Gigondas, and most Cotes du Rhone.
WHAT THE CRITICS SAY
90+ points
John Gilman, View from the Cellar, March/April 2021
LEGADO DEL MONCAYO GARNACHA BY ISAAC FERNANDEZ SELECCIÓN 2020: CHARACTERISTICS
BODY / STYLE / OAK / Medium-bodied / bold, fruity , earthy, mineral / oaked
SWEETNESS / D (Dry)
CELLARING / Drink now or cellar
BEST PAIRINGS / Breads, Cured Meat, Hard Cheese, Red Meat, Roasted Vegetables
TASTING NOTE / "The 2020 Garnacha from Legado del Moncayo is another fine vintage for this consistent producer in the mountain's foothills of Moncayo. The wine offers up a ripe and vibrant nose of red and black cherries, grilled game, garrigue, limestone minerality, a touch of Châteauneuf-like fruit …READ MORE
MEMBER REVIEWS (2019 VINTAGE)

Brian C. – Verified Buyer
5/5 Stars – 08/31/20
"Great little house wine. This has become my go-to house wine. It's very fruity, smooth and full of rich dark flavours that pair with anything on the Grill, pizza or, well anything at all. Great value for the dollar."
Joan M. – Verified Buyer
5/5 Stars – 08/22/20
"It is a flavourful, pleasing red wine that hits the palette and is so good with res meat, pork and even chicken."
Erika B. – Verified Buyer
5/5 Stars – 07/22/20
"My fave so far! Rich and smooth. The perfect house wine. I have found my new favourite grape and can't believe the price. Delicious!"