ROBLES CABERNET SAUVIGNON 2018 BY BARREL BURNER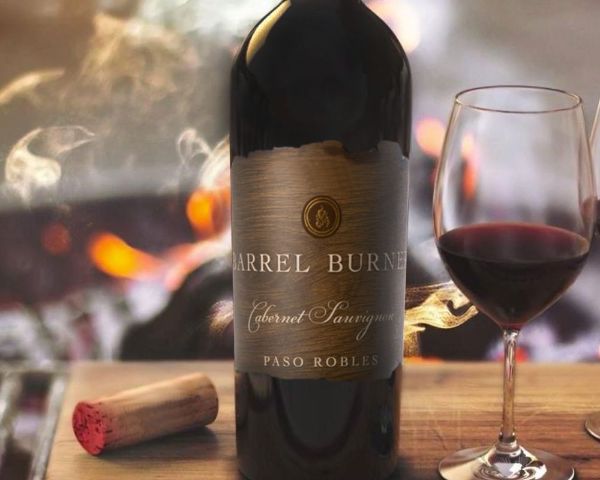 Robles Cabernet Sauvignon 2018 by Barrel Burner is part of the red-hot appellation of Paso Robles has exploded onto the wine scene in recent years and attracted major talent. Many cult producers from the region now fetch triple digits for their wines. But I say let them soak up the spotlight because my focus lies behind the curtains on Barrel Burner's Cab.
Today's direct import is a textbook example of why it pays to do your homework. The fifth generation Miller family has agricultural roots on the Central Coast tracing back to 1871. The same Millers that brought you the iconic wines of Bien Nacido and Solomon Hills Estates.
When I see a bottle like today's from a famous family like the Millers, I know instinctively what to expect: high quality, a real sense of place at an unbelievably reasonable price.
This California Cabernet is an epic pairing for burgers, steaks, and whatever else you'll be cooking up. It holds top shelf pedigree and the best part – it's under $28!
WHAT THE CRITICS SAY
90 Points
Tasting Panel Magazine, October 2020
ROBLES CABERNET SAUVIGNON 2018: CHARACTERISTICS
BODY / STYLE / OAK / Medium-bodied / floral, fruity, subtle / oaked
SWEETNESS / Dry
CELLARING / Drink now or cellar
BEST PAIRINGS / Breads, Ham, Hard Cheese, Pasta, Red Meat, Vegetables
TASTING NOTE / "Deep, aromas of chocolate, plum, and roasted coffee. 19 days spent on the skins explain the concentration, while one month of aging in French and American oak imparts spice and a plush mouthfeel. There's quite a lot of flavor packed into this great value red, most notably notes of leather and balsamic that move in stride with ripe cherry and black fruit."
MORE TASTING NOTES
This Paso Robles Cabernet Sauvignon is a powerful example of Cabernet from California, leading with enticing aromas of brambly fruit, cassis and vanilla. On the palate, ripe dark fruit flavours are accented by hints of toasted oak and subtle savoury notes. Balanced tannins and a full-bodied structure add to the pleasurable mouth-feel, further enhanced by the wine's long lingering finish. An all around great choice for charcuterie or hearty foods like grilled burgers and prime rib, this rich, fruit-forward wine proves that Cabernet is the king of California.
WINEONLINE.CA
WineOnline.ca opened its doors in May 2004 with a vision of providing quality wines to wine lovers with easier access. Our aim is to satisfy every customer at every turn with the quality of our products and services.
We provide the best wines from the world's greatest producers and wine regions at the best value.