97 Point Italian Red in 6-Packs
Primitivo di Manduria DOP Vigne Vecchie Gold Series by Vigneti del Salento 2018
Primitivo di Manduria DOP Vigne Vecchie is just entering its sweet-spot drinking window, with a voluptuousness that distinguishes the best wines of the Puglia region. Grown in the iron-rich red clays of Puglia's Salento peninsula, "Primitivo di Manduria" is an Italian wine list staple and the perfect wine to showcase the terroir of the "heel" of the Italian boot.
Puglia's vineyards date back to the ancient Greeks. Today, Vigneti del Salento utilizes cutting edge techniques in their production methods while respecting the tradition of three generations of winemakers. True to its roots, this wine is an expression of Puglia's rich history, terroir and food culture.
The Primitivo grapes are harvested from old vines. This wine is backed with history and brimming with vibrancy. It's no wonder experts are showering this wine with awards.
What the Critics Say:
From old vines. Intense ruby ​​red color with purplish notes, intense aroma with the presence of cherry jam and blackberries, soaked in lightly spiced tobacco. On the palate the sweetness of the spicy component is highlighted, with a finish that gives notes of cocoa and coffee. Very long, it will evolve further for the next 10 years." 97 Points – Luca Maroni, August 20
The Farnese Group – Producers of Primitivo di Manduria DOP Vigne Vecchie
This is the new solo venture in Puglia of the Farnese group (responsible for Gran Sasso, Zabu, Vesevo, Tufarello and others). The wines are made at two wineries in the province of Taranto on the western flank of Salento. The style of the wines – fresh whites, soft and generous reds – will be familiar to those who buy their other wines, as winemaker Filippo Baccalaro is the driving force behind this label.
Filippo, a native of Piemonte, has been working in Puglia for almost two decades. He was attracted by the rich, ripe flavours of the fruit, and the ability to capture these flavours with minimal use of technology and a lot of know-how. Filippo has the latter, as is illustrated by these wines.
This is the ultimate match for foods with big flavours. Spicy sausages, grilled meats, eggplant parmesan or any pasta with very flavourful red sauces.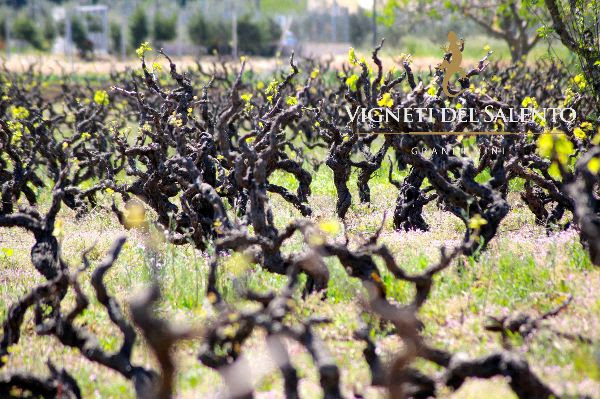 WineOnline.ca
Since May 2004, WineOnline.ca has been dedicated to making quality wines more accessible to wine lovers. The quality of our products and services and ultimately our customers' satisfaction at every available opportunity is our primary objective.
Our goal is to provide the best value and the best wines from the world's greatest producers and wine regions.
Buying your wine online and ordering wine by the case simplifies your life in so many ways. It's the responsible way to keep smartly-stocked.