How To Make A Pumpkin Wine Spritzer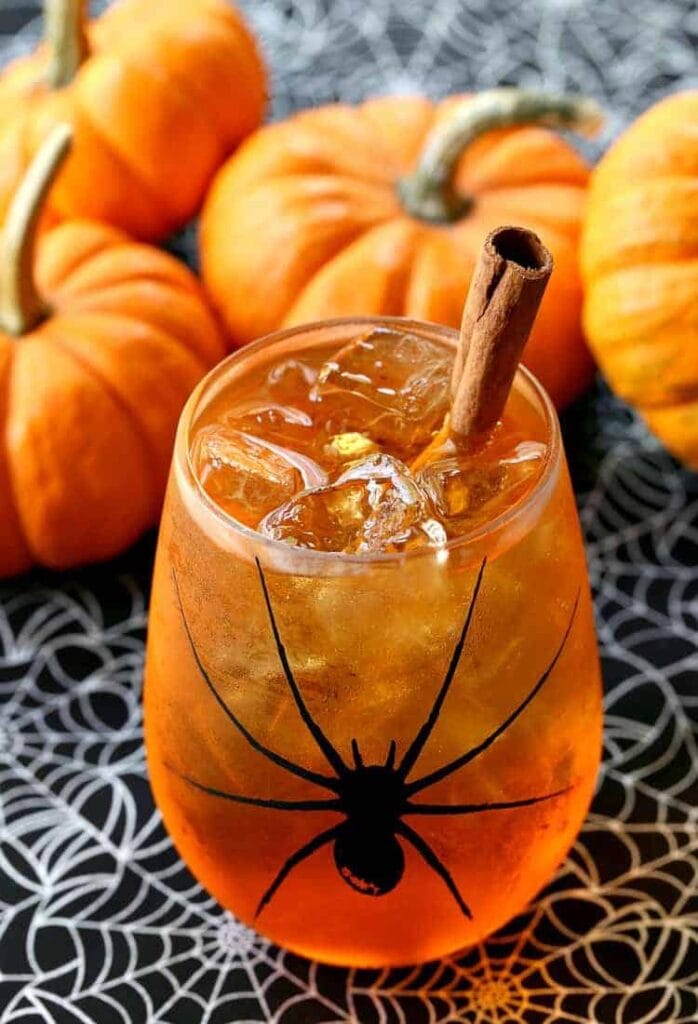 This Pumpkin Spice Wine Spritzer is going to be a favorite for all your Fall parties! Halloween cocktails are what we like to call treats for the adults!
You can grab a bottle of pumpkin spice liquor, wine, seltzer and ice and set out a make your own cocktail station. That way you don't have to be the bartender all night.
There is a lot of candy that needs to be handed out to crazy children and that is hard work, so you deserve you sweetness too.
This pumpkin spiced wine spritzer is the perfect Hallowine party cocktail !!
Pumpkin Spice Wine Spritzer
Prep Time: 5 minutes
Cook Time: 0 minutes
Total Time: 5 minutes
Category: Cocktails
Method: Shaker
Ingredients
Instructions
Add ice to a low ball glass.
Pour in the pumpkin spice liquor and the wine.
Stir then top off the glass with seltzer.
Garnish with cinnamon stick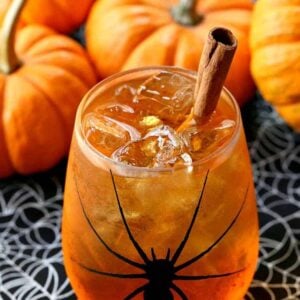 Content retrieved from: https://www.mantitlement.com/recipes/pumpkin-spice-wine-spritzer/.