PIERRES BLANCHES CABERNET SAUVIGNON BY VIGNERONS PROPRIETÉS ASSOCIÉS 2020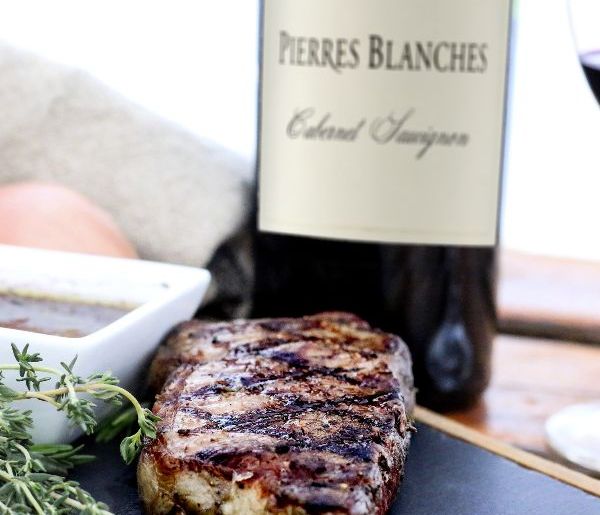 Much is said about the "great value" of French wine. Pierres Blanches Cabernet Sauvignon 2020 is a tasty Cabernet from Languedoc-Roussillon deliver authenticity, versatility with food and drinking pleasure. At $15, it seriously punches above its price. In m,y book it's a great value wine.
You really get a lot for your $15 bill here: It's a dreamy, drink-me-now French Cabernet that requires no concentration. It's one of the most affordable red values we've managed to find this year, and I'm sure a look into our archives would put it right up there with the all-time greatest values.
WHAT THE CRITICS SAY
Gold Medal
​Concours de Vins Nimes Gard 2021
PIERRES BLANCHES CABERNET SAUVIGNON 2020: CHARACTERISTICS
BODY /  STYLE / OAK / Full-bodied / warm, spicy, fruity, mineral / Oaked
SWEETNESS / Dry
CELLARING / Drink now or Cellar
BEST PAIRINGS / Cured Meat, Hard Cheese, Red Meat, Steak, Veal roasted
TASTING NOTE / A dark ruby ​​wine. Structured, with aromas of ripe fruit and spice. Full and balanced on the palate with a long, smooth finish. A beautiful accompaniment to strong cheese and hearty meat stews.
WINEONLINE.CA
WineOnline.ca was launched in May 2004 with the goal of making quality wines more accessible to wine lovers. Our aim is to satisfy every customer at every turn with the quality of our products and services.
We provide the best wines from the world's greatest producers and wine regions at the best value.